Psychotherapy Associates of Niagara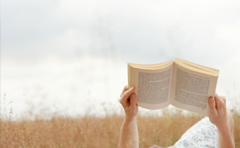 WELCOME

If you're looking for professionalism and personal service, you've come to the right place.

We offer psychotherapeutic services for individuals, couples and families, servicing adults, children, and teens in the WNY area.  We participate with most insurance plans. Our employees are friendly and will be there to help you every step of the way.

Psychotherapy Associates of Niagara has been located in Niagara Falls, NY since 1992.  Let us put our experience to work for you.

Psychotherapeutic services for the following problem area:

Depression

Anxiety and Panic

Obsessive Compulsive Disorder

Bipoar Disorder

Stress-related Health Problems

Grief and Loss

Child and Adolescent Behavior Problems

Anger Management

Marital and relationship problems

LGBT Issues

Post Traumatic Stress

Sexual Abuse and Rape Survivors

Sexual Dysfunction

Sexual Addiction

Gambling Addiction

Individual Psychotherapy

Couples Counseling

Family Counseling

Stress Management

Hypnosis

Psychological and Educational Testing Services

EAP Assessments

Cognitive Therapy

Dialectical Behavior Therapy

Short-term Dynamic Therapy

​Call 716-285-1904 to schedule an appointment with one of our therapists.  Our office staff can link you with the most appropriate behavioral healthcare provider to suit your needs.


We're committed to helping you